SMART MIRROR
What's a Smart Mirror?
Smart mirror is basically a one-way mirror (like you might have seen in movies - mirror in interrogation rooms), made "smart" by a simple LCD display which sits behind the mirror and displays white elements with a black background. When the display is on, you can see both your reflection and the white elements, allowing software to present relevant information while you get ready for the day.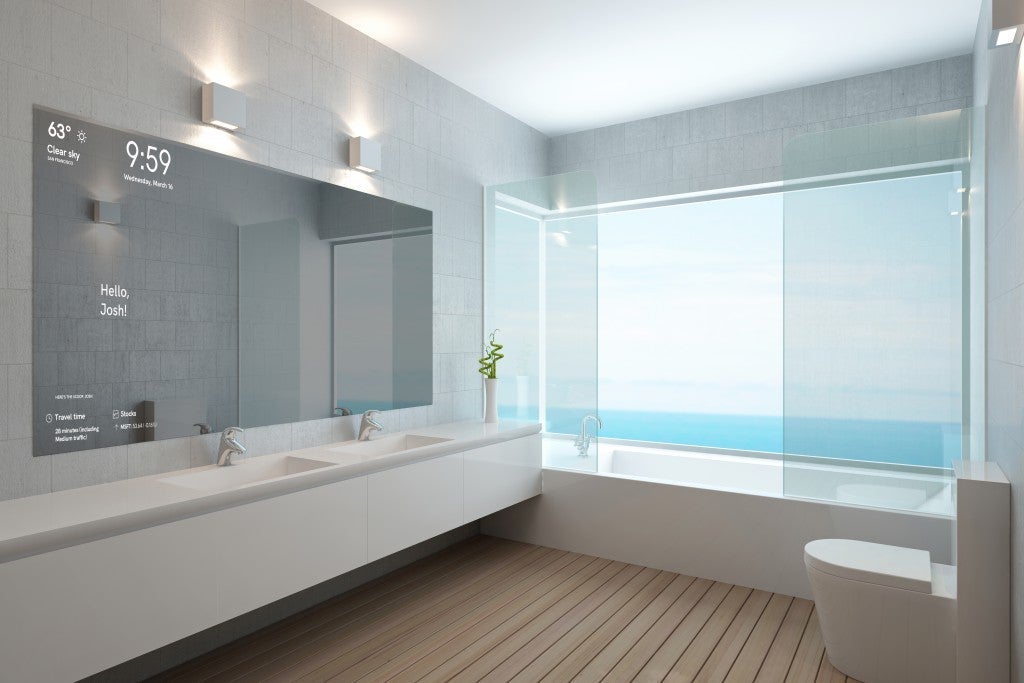 Mockup showing the Magic Mirror installed in a bathroom.
The mirror has been designed to adapt to each person and to work without getting in the way of their daily routine.
Making it smart
The most important part of the app and the most interactive experience for the user is the facial recognition capability, which personalizes the mirror's display based on the individual in front of it.
Source: Microsoft
LEARNING THERMOSTAT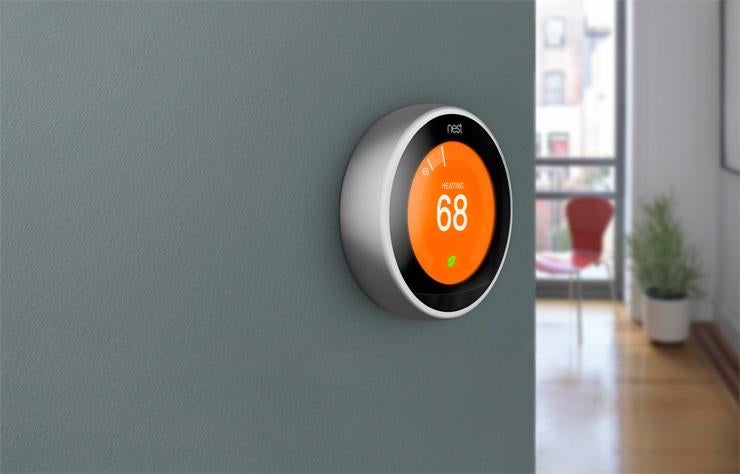 The Nest Learning Thermostat has built-in Wi-Fi so you can remotely control the temperature from phone, tablet, or PC. The latest generation also has a much larger display and a few more sensors than its predecessors, and in addition offering a furnace monitor.
Source: pcmag.com
INTERACTIVE SPEAKERS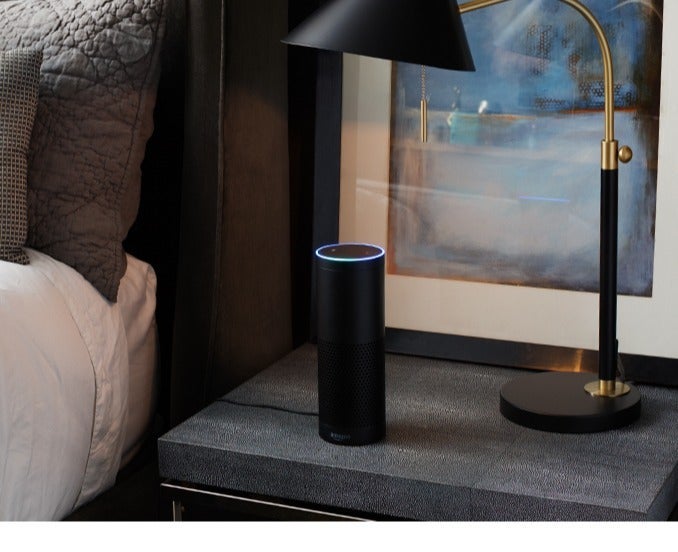 Amazon Echo is a hands-free speaker you control with your voice. Echo connects to the Alexa Voice Service to play music, make calls, send and receive messages, provide information, news, sports scores, weather, and more—instantly. All you have to do is ask.
Echo has seven microphones and beam forming technology so it can hear you from across the room—even while music is playing. Echo is also an expertly tuned speaker that can fill any room with 360° immersive sound. When you want to use Echo, just say the wake word "Alexa" and Echo responds instantly. If you have more than one Echo or Echo Dot, Alexa responds intelligently from the Echo you're closest to.
Source: Amazon.com
WISENET SMARTCAM D1 FACIAL RECOGNITION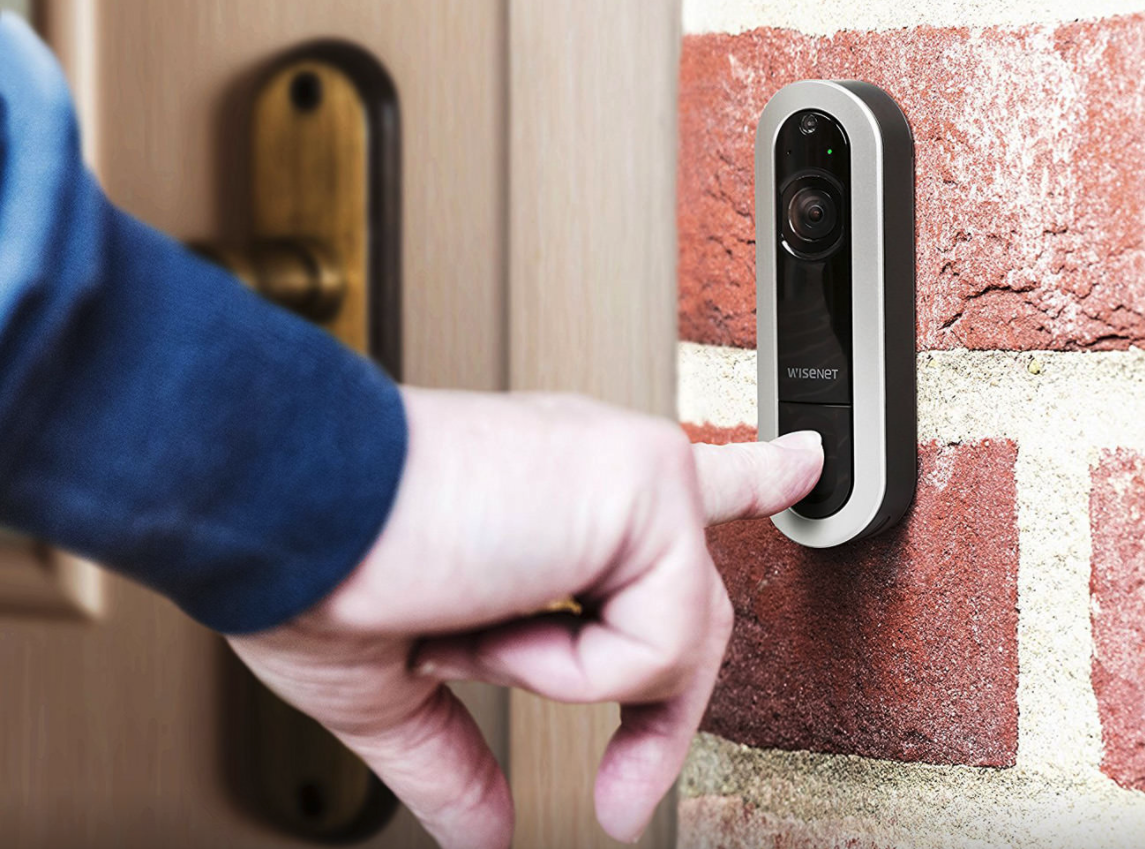 See your visitors and watch out for unwanted guests with the Wisenet SmartCam D1 Facial Recognition Video Doorbell. With a two-megapixel camera built in, this smart doorbell is the ultimate security tool. When someone calls while you're away from 
home
, you can easily see who's there via your smartphone. The camera also offers facial recognition technology, meaning it knows when a family member drops by. The SmartCam+ app then alerts you via a smartphone notification. Of course, not every visitor has good intentions. Consequently, the D1 doorbell has several security features. The camera is equipped with night vision, and it can detect human shapes in the darkness. In addition, the D1 listens for abnormal sounds. You can even speak to visitors via the built-in mic. The doorbell is totally adjustable, so you can select the area you want it to cover.
Source: thegadgetshowflow.com