THESE 7 FRESH STAGING TIPS WILL HELP YOU GET YOUR HOME READY FOR SHOWINGS AND MAKE SURE EVERY BUYER WANTS TO SEE IT AND BUY IT!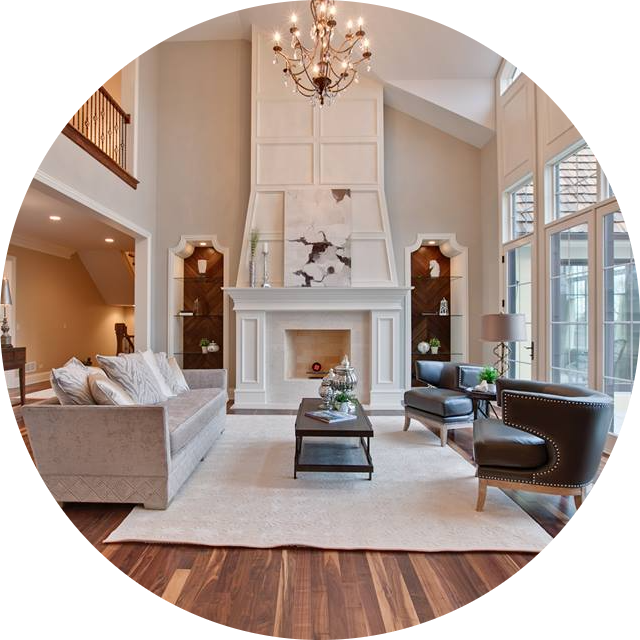 1. Declutter.
This part is not easy so you need to get ready. It's important that you spend time sorting items throughout your home to be stored, donated, or tossed (and if you have a lot of items that need to be discarded). This doesn't have to be an overwhelming project. In fact, it can be relatively easy – and even therapeutic.You should to pack away items that you don't use every day or items that don't make your house beautiful. For this you should get boxes and moving supplies. Gather the things you don't need in the centre of each room (for example: extra towels, and appliances (fans, humidifiers, toasters, etc)). Clear an area and post three signs to the wall, several feet apart, with removable painter's tape: "Toss," "Donate," and "Store." Go through the house and move into those three areas (or mark with sticky notes) anything and everything that is not stage-worthy.Now that you have every item marked, put everything in the correct box. You should not forget about clearing your kitchen counter top and upper cabinets.
2. Depersonalize.
This step is essential to present your home to potential buyers in a neutral way where they will be not distracted by your personal belongings. Make sure you removed personal artwork, photos. A buyer will have a problem to identify with a house that says "you". Get rid of bar setups, religious items, your child's art collection and the family photo wall.
3. Remember about the Landscape.
Does the grass look lush and green or does it need filling in? Maybe you have a porch that needs to be painted? Could you use some mulch, white gravel, or cedar chips to save the day? Are there old plastic pots or pieces of mismatched outdoor furniture? Are front steps cracked? Check everything, then repair every issue that can catch Buyer's negative attention. Store what you want to keep and remove everything that's unnecessary to keep the outdoor area looking open and expansive. Don't forget to sweep, if needed.
Ask a friend to do a neighborhood drive-by, checking out your house along with the other homes in the area. In comparison, what is the first impression of your home? Does your house look dated or colorless? If so, a fresh coat of paint for your front door can add great contrast with a splash of colour. Also add a couple of beautiful potted plants alongside your front door for warmth and ultimate curb .Finally, invest in a new doormat and refresh your front lanterns.
4. Clean, clean, clean!
Let's be honest - buyers pay attention to whether your home is clean or not. At this point you cannot clean too much. A deep and thorough cleaning accomplishes two things: it makes the home more attractive to buyers, and also a clean home also gives the impression of a place that has been well-maintained over the years.
5. Inside go for neutral paint colours.
Pick only warm neutral colours and use it in most rooms. Wall painted with calm neutrals give a clean, light and airy appearance. You a similar tones for rooms that are connected like dining room and living area. This allows the eye move easily from one room to the next, giving the impression of more space.
Use vibrant, strong colours for carefully chosen spots, for example, a powder room, an accent wall or to point out an architectural detail.
6. Brighten it up!
Brightening up a house can do wonders for its size and appearance. Here's what you should do to take advantage of this enlightening idea: start by cleaning the windows, window frames and screens. Next, get rid of dark window coverings and replace then with more transparent and lighter materials. Some windows may even look better if they're left bare. Be sure to fix broken light fixtures, replace burned-out bulbs and add additional lamps in shadier corners to really let your house shine.
7. Use furniture in groupings.
Additional staging trick is to move furniture away from the walls and form groupings. Use only a few of your best furnishings (store, sell or dump the rest) to form a conversation group or two in the living room around focal points like a fireplace, window or entertainment system.
Organize groupings around function. For example, pull a chair and side table into an empty corner to create a reading nook. Group a handsome bench, side table and mirror in the entry. Experiment with using bedroom pieces in the living room or bathroom and vice versa. Rent or borrow furnishing to fill or accent a space.
BONUS TIP!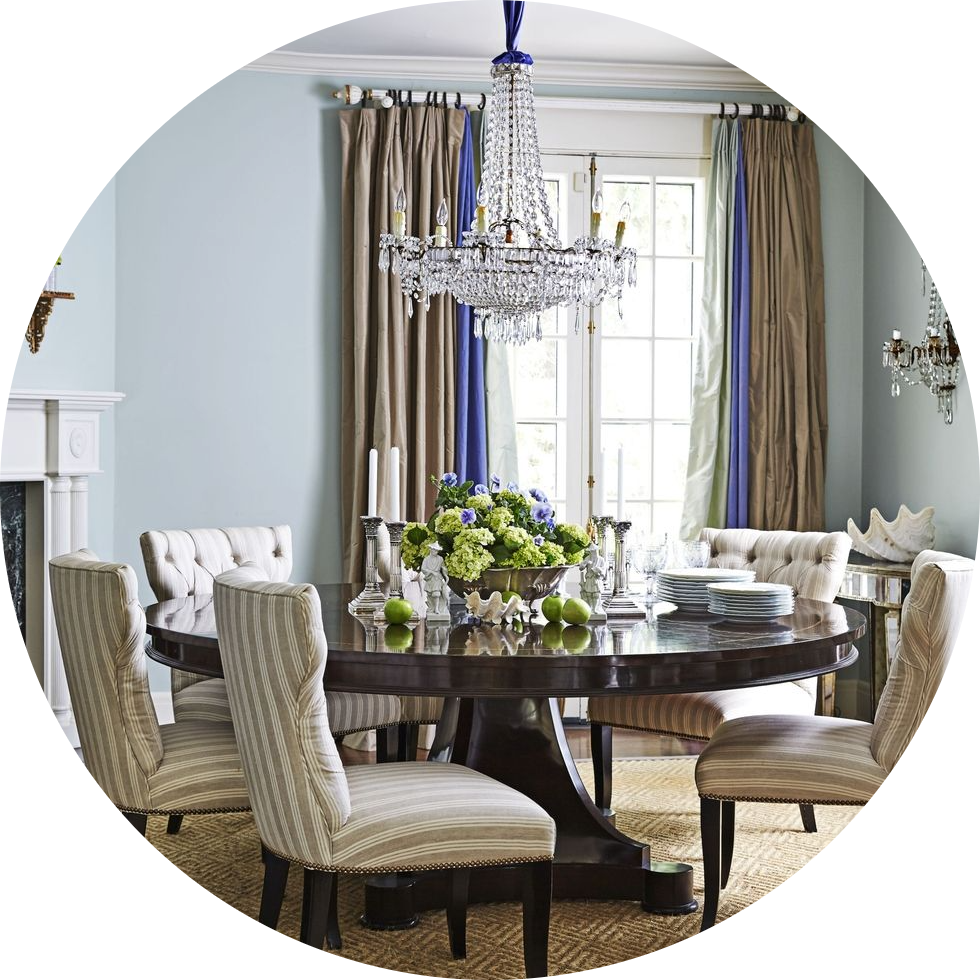 Style Your Dining Room.
Let There Be Light.

If your dining room seems a bit dark, bring in the light! If there is a wall of windows hang a mirror on the opposite wall to reflect natural light when arranging the room.

Placing a pair of tall, skinny lamps on a console table or sideboard with a mirror hung above will make your dining room glow!

You need a focal point.

A dining room is an easier room for buyers to envision laying out furniture but you should still capture their attention.

A beautiful vase with fresh flowers placed on the dining table and tasteful artwork on walls is key when staging this space and helps create a focal point which is easy on the eyes.

Make a statement when staging the space and show buyers the possibilities.