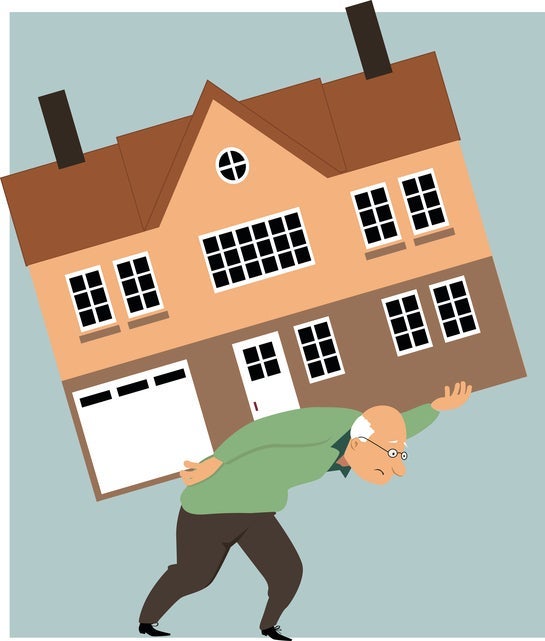 Kids all grown up? Ready for the beach house of your dreams?  Is maintaining that big house taken a toll on you?  Or maybe you're ready to cash in for retirement.   There's multiple reasons we finally make the move and leave that huge empty nest behind.  But, have you considered everything when it comes to downsizing your North Delta home?   If you are thinking of selling your North Delta home here are some things to consider before making the "big" move.  
Think Long-Term and take the time necessary to understand your own goals.  
Whether it's retirement, travel, empty nest syndrome or cashing in on your property to build up your funds, don't wait to make decisions. Sit down, reflect and start planning early to set goals, this will help ensure a smoother transition.  When you've decided you are ready to downsize from your North Delta home there will be steps you should take accordingly.  As your local Real Estate team well versed in the subject we will can provide you guidance the entire way.  Many of your neighbours have been in the situation you are today and have chosen Sukh Brar Real Estate Group to ensure a quick and swift sale of their home whilst obtaining the highest dollar value for their North Delta home.  Today, lets continue on with discovering if downsizing is the right move for you.    
We are sure you have your own reasons for considering downsizing from your North Delta home, but here are some benefits our clients have seen over the years when they've decided to make the transition to downsize.  
1.  Financial freedom.  Funds.  Financial gain from selling the home and using the monetary gain for their "golden years". 
2.  Wanting to see the world.  Traveling is made much easier with the extra cash and unnecessary burdens of owning a large home that requires a lot of upkeep.  That is money thrown into the house to keep up with the Joneses. 
3.  Helping the next generation.  Splitting the inheritance while your still around to do so. 
4.  No mortgage or smaller mortgage depending on which route you decide to go.  For example, where you decide to move and own or if you decide to rent.
5.  Less stress due to fewer demands financially and physically to continue to maintain the current house and it's condition can make a tremendous difference with ones health.
Have you considered Your Lifestyle Needs?
It is important to be honest with yourself before downsizing. Are you going to be happy living in a smaller space which inevitably would mean getting rid of things that currently occupy space? Are you the type that feels that you must keep something because it was costly? Or are you holding onto items due to sentimental value?  Well, prepare to let go. When it comes to downsizing from your North Delta it is important to take on a minimalistic perspective and approach.  It's not going to be too much fun living in crowded new place. 
In the past to help our clients we have suggested renting a large bin and utilizing it to begin trashing items and begin the process of parting ways with your old treasures.  A good rule of thumb to work by is, if you haven't touched it in a year you can probably afford to let it go!  Only keep items that you use consistently or everyday and cannot live without.
The thing is when it comes time to sell the house getting rid of junk will b

e your best friend.  The more things you can get rid the more spacious your home will appear to potential buyers.  A definite plus when it comes time to list your property.  
Now here's a bonus tip, your extra stuff doesn't have to go straight to the junk bin or garbage can.  Like the saying goes, "one man's garbage is another man's treasure".  This saying in todays world exists on.... craigslist!  Don't assume everything is junk or no one would want it.  It's a great way to part with your stuff and to pocket some change while your at it.  Less is more, wouldn't you agree?  Read the next section on how to better organize your stuff...
When investing in a new space, keep "multipurpose" in mind. Divide your belongings into categories: keep, sell, donate and, toss. Sell your oversized, outdated furniture (on craigslist!) and use the money to buy a great piece that makes a statement, instead of minimizing floor space. Go for couches and ottomans that lift to offer space inside for blankets or extra pillows. Smaller homes often double as office or entertainment spaces, which is why its important to look for durable and functional pieces that can work double-duty.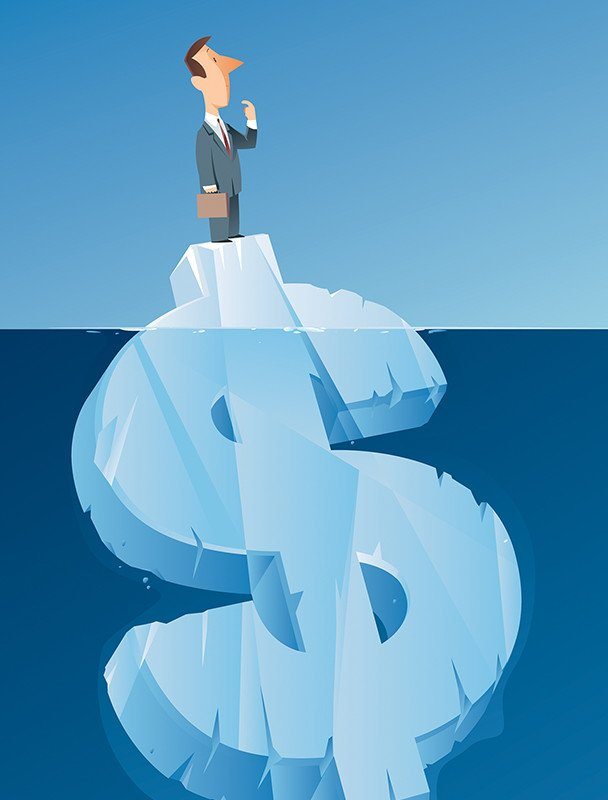 To achieve your downsizing goal, it is necessary to remember smaller isn't inevitably cheaper. Moving into a condo or 
smaller home can be a practical solution but it doesn't mean you will be saving money. Prime real estate comes with a price tag and most don't take parking, resale value, property taxes, insurance or strata and maintenance fees into account when making projections about their future costs. Which is why it's wise to consult a professional before 
making the big move.  As your local Real Estate team, we can help you find the right location within your budget or suggest homes that would best fit your lifestyle. Sukh Brar Real Estate group knows the market trends and how to help you prepare your home before you list to get you the most money in your pocket and within the time frame you are looking for.  We have strategies when we market and price a home for sale in North Delta to achieve these goals for our clients looking to downsize.
Selling your home is one of the most important financial decisions you will make, you shouldn't have to do it alone. Sukh Brar Real Estate Group, can offer unbiased and trustworthy advice to help steer you in the right direction if you are looking to downsize in North Delta.  If you are thinking of selling your North Delta home to meet your personal downsizing needs, don't hesitate to call us.  We are your trusted and reliable local Realtors® in North Delta with over a decade in experience within the industry.  Selling older homes in North Delta and providing our clients with a quick and profitable sale is our number one goal.  We are ready to help you from day one to prepare the home for sale, from helping you find the resources to get rid of your extra stuff, prepare the your North Delta home before it hits the market and provide you with the strategies and successful steps it takes to sell your North Delta home quickly and for the highest value in today's market.  Good advice comes from those who have seen success.  Take the time to read our client testimonials to get to know Sukh Brar Real Estate Group better and to find out for yourself why we are the best Real Estate team to sell your North Delta home today!