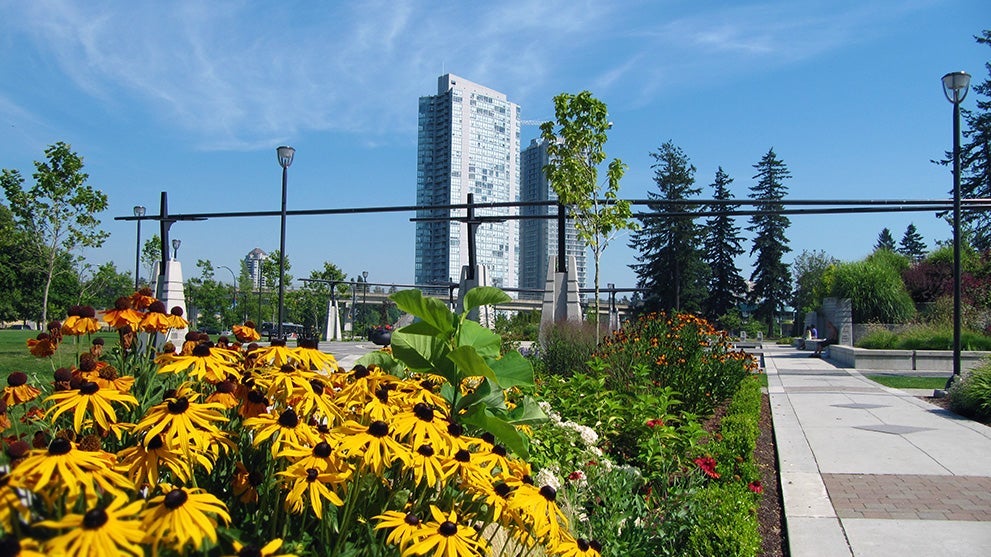 Surrey is known for its beautiful parks.
They vary from manicured city parks like pictured above Holland Park in Central City to natural treed parks with dirt pathways. We love visiting them as often as possible to relax and be active.

Located at 69 Avenue and 123 Street this park features a beautiful salmon stream. Named after the Cougar Creek that runs across Surrey to North Delta, it offers numerous walking paths where you can relax watching beavers, ducks and fish. Explore different paths to make sure you see all the ponds and bridges and fully experience the serenity of this beautiful green area.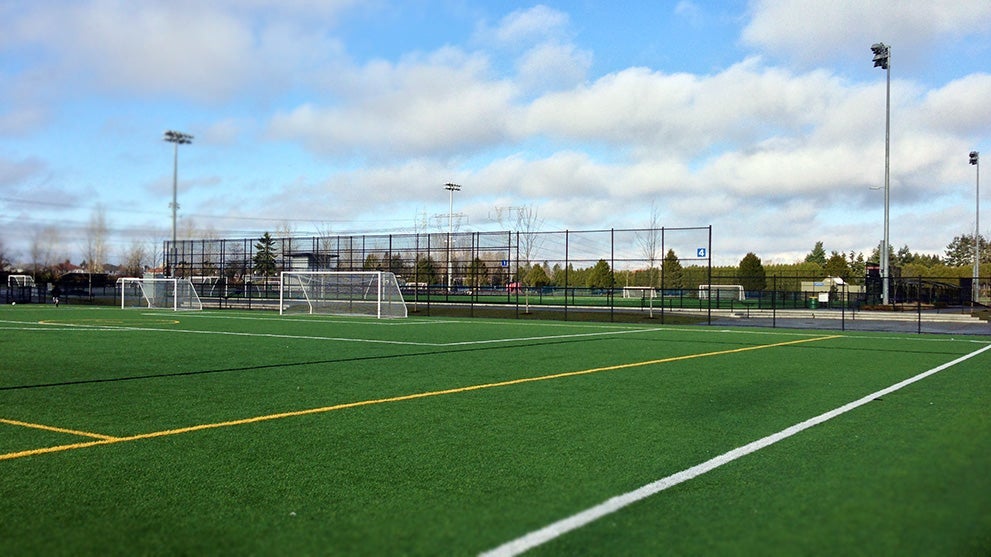 This park was designed for sport lovers!
Located at 73 Avenue and 128 Street the park is as 'Athletic" as they can get. Boasting a soccer field, artificial turf fields, 8 tennis courts, 2 km walking track, 2 cricket fields, BMX track & water park. City thought about parents who might need a daycare there is an onsite facility

.

Park has a direct access to Serpentine Greenaway- if you live nearby you can just skip a car trip and just walk or bike to the park! After your work out or a game you can rest and relax in different picnic areas.
If you like to combine relaxat
ion with
activity, the park offers a baseball diamond and a soccer field (located in the north-east corner). 
The City
of
Surrey updates on its website that there is a possibility of adding an indoor warm-up soccer facility.