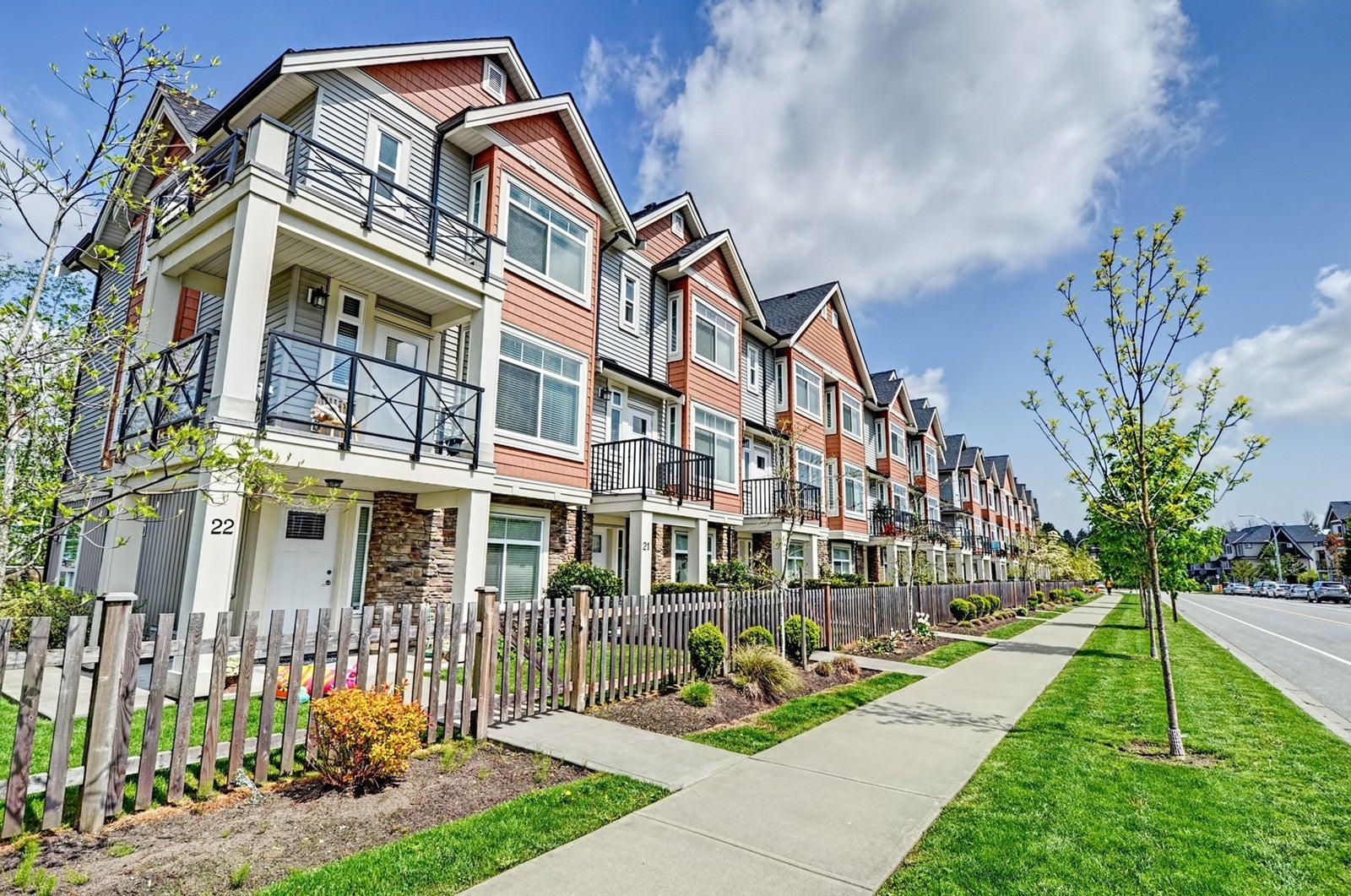 Are you thinking of buying a Pre-Sale Townhome in North Delta?  What should you know when purchasing a Pre-Sale home?  Is it a good idea to buy directly via the Developers Sales Staff or should you contact your Real Estate Agent to represent you?   

Let's start with the PROS of purchasing a Pre-Sale Townhome:
1. 
More Affordable.
  I don't even think this has to be mentioned but, affordability in Metro Vancouver Area for a detached home is essentially not affordable for many of us.  Whereas, a decently sized 3-4 bedroom Townhome between 1600 - 2200 sqft with double garage is currently being listed in the low $800,000's.  There are still Townhomes in North Delta that are selling between the low $600,000 - $800,000.  A side note: 
anything under $750,000 you don't have to pay for property transfer tax
.  
2. 
Brand new home. 
One of the perks of buying a Pre-Sale Townhome is the opportunity to live in a brand new home, with the latest trends, new appliances, 2, 5, 10 year warranties (meaning, likely no worries in terms of house maintenance for the next 10 years), and usually the ability to choose your own finishes and options.  
3. 
You have time.
  Time to save up money before completion or at least a scheduled and planned deposit structure.  If you are buying the Pre-Sale as an investment property during a strong or rising Real Estate Market with prices going up you could potentially be cashing in on a nice increase in the value of your pre-sale once completion roles around.  
Let's take a look at the CONS of purchasing a Pre-Sale Townhome:
1. 
Really big financial investment based on floor plans.
  With Pre-Sale homes, you are buying and entering into a legally binding contract without a physical product to base your large financial risk upon.  There's nothing tangible about purchasing a Pre-Sale Home.  You have the paperwork and the blueprints of what could be in the future, but no definitive concrete or physical see it and you can believe it product that's built to really know what your home will be like.  It's a lot of money on the table for a product that does not yet exist. 
2. 
Market fluctuations.
  As I have said time and time before, the Real Estate Market is like the weather, the tides can change at any time.  Unfortunately, there is no crystal ball that will tell us how long the good times will last and how long the less profitable times will prevail.  The Real Estate Market is undoubtedly affected by mortgage rates, the economy, demographics, government policies, foreign investors and so forth.  We can only add a sprinkle of speculation (educated guesses), but no one can accurately predict what will happen in Real Estate.  
3. 
Timely process
(from pre-sale to final construction or build).  You may have to wait a long time to move into your new Pre-Sale home or equally as long to mull over your investment opportunity or loss.  With many Pre-Sale homes, there is usually a delay or extension in the completion - depending on the Developers experience, market conditions, contractors, marketing of the project and other factors.  There can also be a lot of anxiety with the lengthy Pre-Sale Home timeline from contract to completion.  For example, if you purchased your Pre-Sale home or investment at the higher end of the spectrum and a year or two later, closer to your completion date, the Real Estate Market takes a nose dive and Real Estate prices have dropped.  Your investment is no longer seen as profitable, but a risk you took and a price you pay and funds you will need to allocated to offset your loss.  Furthermore, you have no certainty of the interest rates at the time of completion and if you will have to prepare to pay the difference in a time of recession.  
4. 
Mortgage rates.
  Mortgage pre-approval vs mortgage approval at the time of completion.  Sometimes, the builder or Developer may recommend a Lender that can promise to hold a mortgage rate for you at the time of completion, but most certainly you are looking at a much higher rate.  With Pre-Sale Homes, you can purchase on the notion that you were currently pre-approved for at the time you signed the contract, but the certainty of this pre-approval does not carry to the time of completion.  This mean, although you were pre-approved at the time you wrote your contract for your Pre-Sale Home, a year or two may go by before completion, rates could go up or down, Real Estate prices could go up or down and your life situation may also be different as well.  Basically, there may be a lot of unknown risks in the future that you cannot foretell or anticipate in advance when purchasing a Pre-Sale Home.  
Why you should consider having a Real Estate Agent represent or help you to find the right Pre-Sale home:
1. 
Protecting your interest
(Proper representation)
A Developer's Sales Team is exactly as it should be, the "Developer's Sales Team".  The Sales Team has a fiduciary duty to the Developer.  The Developer's Sales members are there to represent and sell for the Developer and do not always have your best interest at heart as a buyer for their project.  Therefore, your interests as a Buyer are not protected.  On the other hand, your Buyer's Agent is there to protect your interest and to give you proper representation.  Looking out for your best interest as a Buyer and determining what's best for you if you decide to purchase a Pre-Sale Home.  Your Buyer's Agents obligations lie with you, not the Developer.  
2. 
Free service
(Developer pays the commission)
Another big reason to seek a Real Estate Agent to represent you in the purchase of your Pre-Sale Townhome or Condo is that it doesn't cost you anything.  The cost of hiring a Real Estate Agent's services are already covered in the cost of your purchase.  You would be doing yourself a disservice not to take advantage of this.  Why not have proper representation and someone who has the professional experience to manage and guide you throughout your entire Pre-Sale home purchase journey from day one.  
3. 
Market knowledge of other pre-sales
(price comparables and offerings).  A professional and experienced Buyers Agent or Realtor® will have market knowledge and current trends in the Real Estate market within your city or neighbourhood.  A good Realtor® will know the rental potential for a Pre-Sale home you are interested in purchasing and they should know of other Pre-Sale developments in the area or that are coming.  It always helps to be informed.  Otherwise, you are limiting your knowledge and decision making powers and may be paying for a property that is more than what you did not know existed nearby.  Having an informed and local expert Realtor® who knows the general price per square feet, accurate comparable price points for number of bedrooms and location, which complexes have a better layout or neighbourhoods and schools, definitely helps in making an informed decision when deciding on which Pre-Sale project you would like to purchase or invest in.  Sometimes, we neglect how important location and layout can affect us until it's too late and we've packed and moved in.  Also, if you are buying the Pre-Sale home as an investment, local market knowledge is 100% essential to determine the rentability and ROI (return on your investment) in the future.  
4.
Experience with common structures and documents when it comes to Pre-Sale
.  Generally, speaking it helps having someone on your team who is not doing this for the first time.  Pre-Sale Homes have their own risks, documents and deposit structures that are very different from buying a single detached home.  If you are a first time home buyer or the first investor in a Pre-Sale home, get your ducks lined up and get the information and knowledge you need to make an informed decision.  Find comfort in a knowledgeable Realtor® to guide you to make sure it's the right purchase and feel more in the driver's seat instead of relying completely on the Developer to cross your T's and dot your I's.  
5. 
Negotiation
(although the price is not usually negotiable) a top Realtor® can help you negotiate the cost when adding options to your Pre-Sale Townhome or condo (that could mean to include or not to include which options or to negotiate a better price for the options you would like).  Some Realtors also have their own cash back programs when it comes to selling Pre-Sale homes.  Ask us about our current Cash Back program we have for our clients when you are considering a Pre-Sale property.  
6. 
Assignments.
  If in the future for some unforeseen reason you need to assign your Pre-Sale home or you had intentionally bought to hold and assign in the future having a Realtor's network and connections is highly beneficial to you in respects to potentially finding an assignee.  
Let's w
rap
it up. 
There you have it folks.  If you still have questions on your mind about hiring or needing a Realtors® assistance in purchasing a Pre-Sale Townhome or Condo you can always contact me or my team at Sukh Brar Real Estate Group.  We hope that you have found this blog informative and you can see the clear benefits of hiring a professional Buyer's Agent to represent you in your Pre-Sale purchase.  Sukh Brar Real Estate Group is always on top of the market trends in North Delta and Surrey.  We know exactly what's happening in the Real Estate market in North Delta and Surrey and when there is a shift in prices (before the general public or media) and how to prepare our clients for the type of market (buyers, sellers or balanced) they will be stepping into.  We are also very knowledgeable in the Pre-Sale and upcoming projects in our neighbourhood and have the valued information our clients seek in making the best decisions when it comes to purchasing a Pre-Sale Townhome or Condo in North Delta and Surrey, BC.  We would love to assist in making your first or if you are a veteran in Pre-sale purchasing, either way, our goal is to make your Pre-Sale purchasing experience a memorable and rewarding Real Estate transaction.