Chelsea Gate is one of North Delta's newest multi-family developments and it's already 75% SOLD OUT.  You won't want to miss out on this prestigious neighbourhood in the Sunshine Hills Community.  It features Tudor style 3 and 4 bedroom townhomes with open floor plans, gourmet kitchens, and luxurious baths. Along with its professional landscaping, community amenities such as a playground and clubhouse are available for use. Residents can also register their kids in one of the best school systems in the city.
Why Is Chelsea Gate Such a Sought After Neighbourhood?
Surrounded by nature, Chelsea Gate is a picturesque neighbourhood that provides a serene getaway from city living. Its natural landscaping includes mature trees, ground cover, grasses, and Cougar Creek, a lovely stream with various ponds. Although it seems far away from the heart of town, it is only minutes from restaurants, grocery stores, banks, and shopping centers making it a convenient place to live. For commuters, you're just a short drive from major streets and highways (including Highway 91 and Nordel Way) providing easy access to Vancouver, Richmond and New Westminster.
About the Chelsea Gate Neighbourhood
An attractive and highly sought after neighbourhood, Chelsea Gate is beautiful beyond description. Upon entering the Chelsea Gate community, all guests will go through a grand entrance gate and drive pass both a brick monument and dramatic water feature. An array of colourful flowers and shrubs further add to its landscaping aesthetic and creates an inviting outdoor space. Designed with the family in mind, Chelsea Gate has a small playground where the kids can run around, meet new friends and burn off excess energy. Its clubhouse further serves as a gathering spot for neighbours and houses a small fitness center. Planning a birthday party or holiday celebration? Host the event at the clubhouse which can be used by all Chelsea Gate residents.
When moving into Chelsea Gate, you'll also enjoy the conveniences of community living such as curb-side garbage and recycling pickup, guest parking, and special rates on cable television and high-speed internet.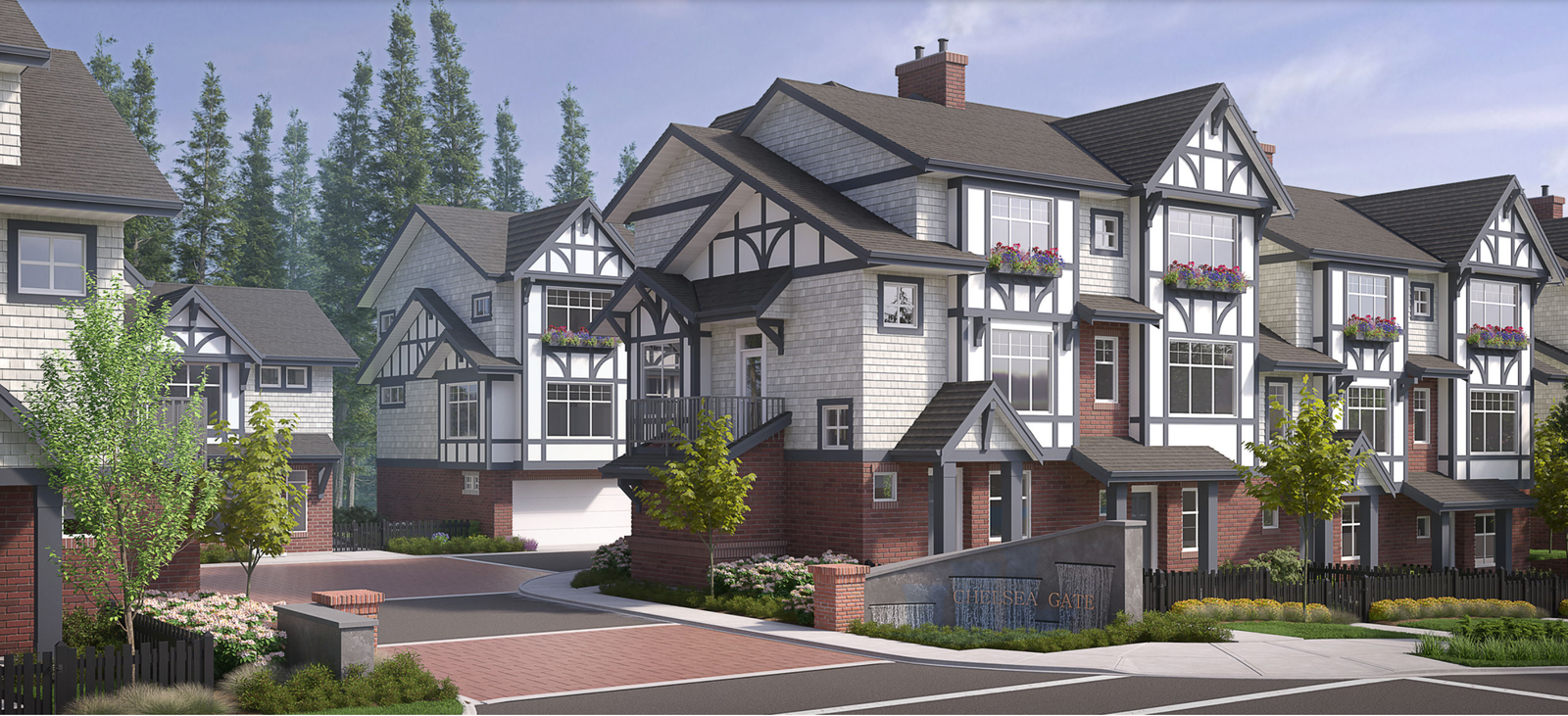 Luxurious Homes
Each townhome has a classic look and a European style. Its exterior design is inspired by Tudor architecture with gabled roofs, decorative wood trim, and gorgeous stonework. Outdoors, touches like ornate doorways and window boxes are added to give each home its' special charm. Further expanding the living space, homes include decks or outdoor patio space for entertaining. Along with barbecuing or hosting weekend brunch, why not kick off your day with a cup of coffee out on your deck?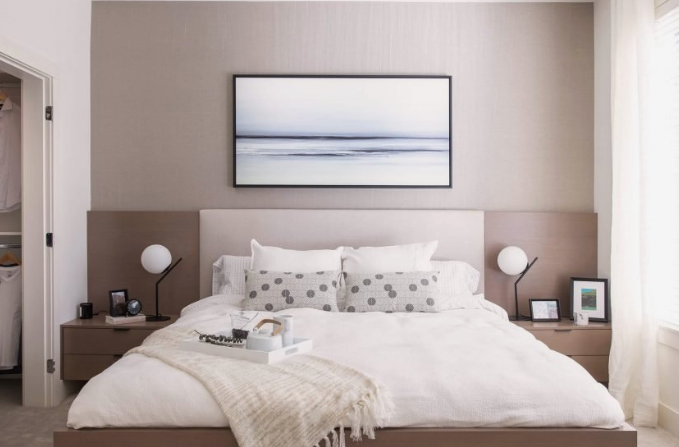 Created for today's busy family, each home has 3-4 bedrooms and 2 ½ bathrooms. One powder room is close to the living space making it ideal for guests to use. You'll also enjoy every minute of cooking in its gourmet kitchen with its shaker cabinetry, under lighting, a kitchen island, and full-height pantry storage. Top brand, stainless steel appliances are included in the package to make it into your dream kitchen. 
After work, come home to relax in your own private retreat. In the master bedroom, there is an ensuite with double sinks, modern Grohe faucets, Kohler toilet, and a glass-enclosed shower. All of the bedrooms have plush carpeting and large closets to accommodate your wardrobe.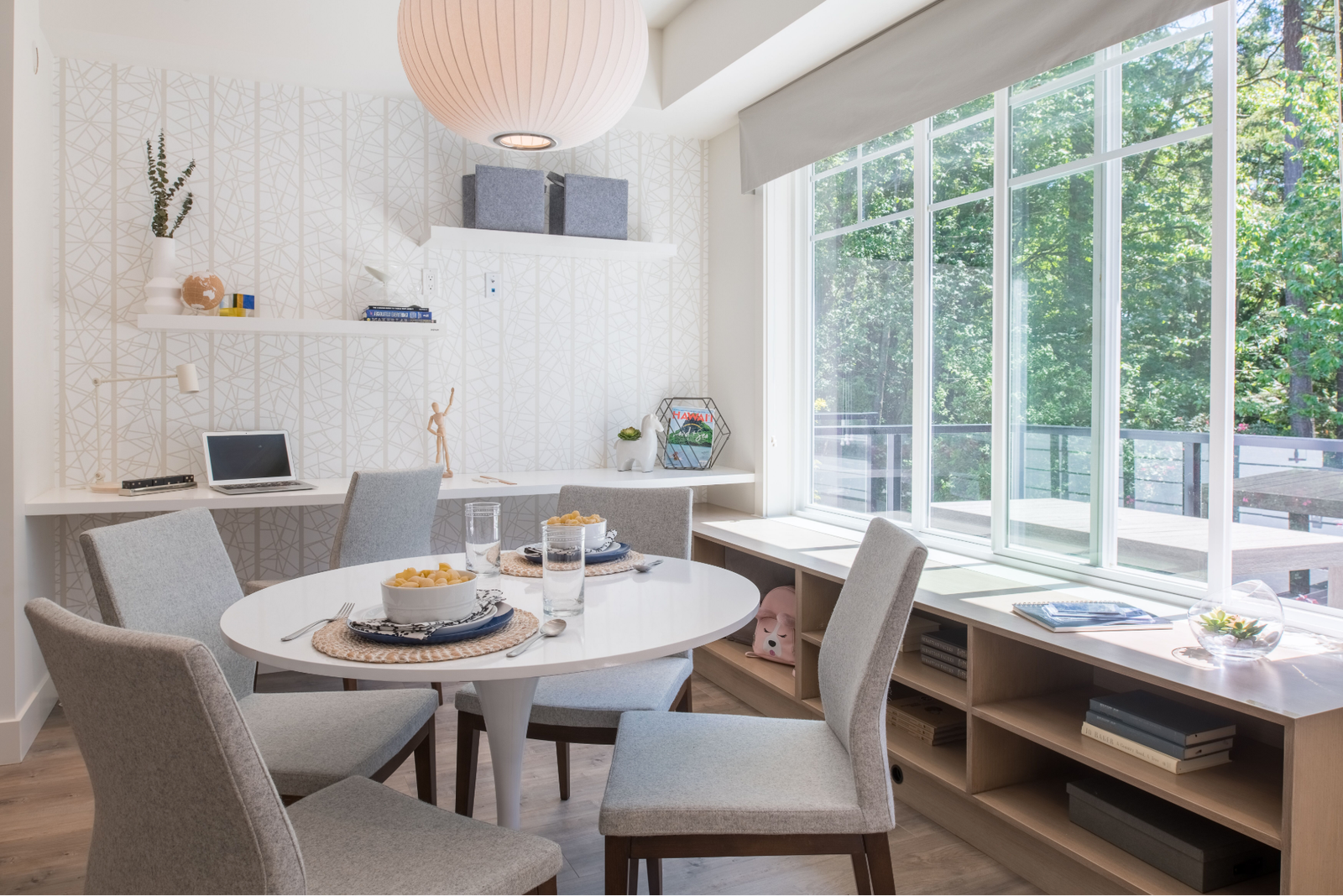 Extra-spacious, each townhome has an open floor plan with 9-foot ceilings and large windows that let in lots of natural light. High-end features such as an entry foyer, quartz countertops and porcelain tile floors further give these townhomes their elegance and modern flair. Each townhome also has a two-car garage with plenty of room for storing recreational and sports equipment.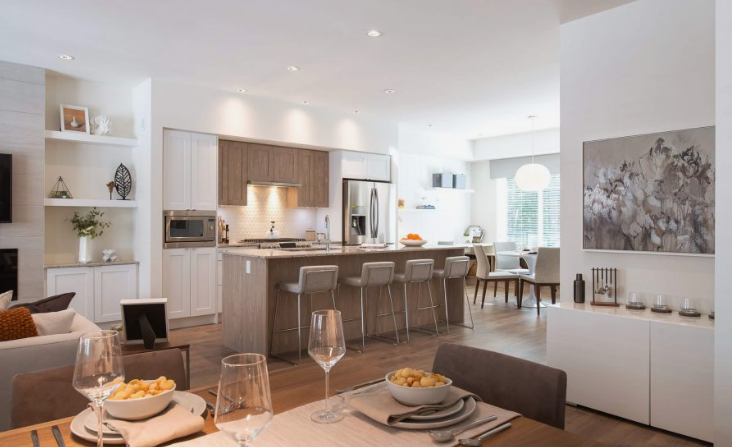 You can customize your home design plan to fit your personal taste and lifestyle. Some custom features include your choice of two colour schemes, closet built-ins, upgraded accent tiles, soaker tubs, and front-loader washer/dryers. Sizes range from 1400 to over 2000 square feet. 
Energy Efficiency and Safety Features
In its construction, state of the art energy features were added. This includes low e-glass windows, light-filtering blinds and forced-air heating (air conditioning is optional). For improved safety, there is also hard-wired carbon monoxide and smoke detectors and rainscreen protection installed to protect against moisture damage. 
The Sunshine Hill Community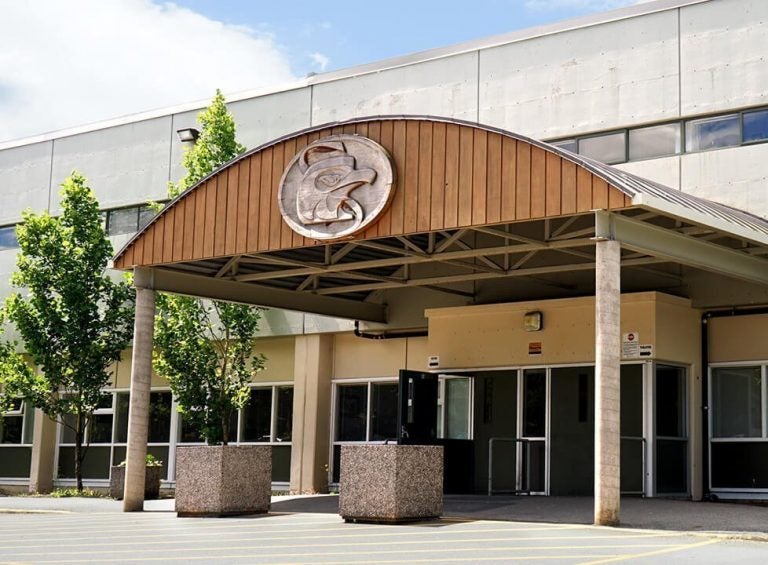 Being part of the Sunshine Hill Community, residents of Chelsea Gate will have access to an excellent school system. Seaquam Secondary School is the highest ranked secondary school in North Delta, and is recognized as the second-highest in all of Delta. Focused on preparing students for higher education, it offers the International Baccalaureate Diploma Program, an internationally recognized, college preparatory curriculum. Its extensive course selections include social sciences, experimental sciences, languages, and the arts.
Residents will have no problem staying physically active when living in Chelsea Gate. Along with its community fitness center, close by there are hiking and biking trails, golf courses and tennis clubs. Community services such as libraries, hospitals, and public transportation are also nearby. 

About the Builder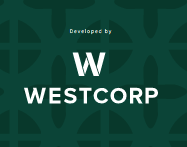 Westcorp Developments is the builder behind this exquisite home community. Specializing in boutique projects, they strive to create cozy neighbourhoods that are unique and fun. Committed to building quality, new home construction, Westcorp Developments offers new home warranty coverage with your home purchase. You can upgrade to an extended package for added protection.
Stop by the presentation center on 72nd Avenue for a tour of the display home weekdays (except Fridays) from 12 PM to 5 PM. This is the time to reserve your brand new townhome as there are a limited number of homes to be left in Phase II, and this is the final residential project to be approved close to Cougar Creek.